What impact does haze have on rubber chemicals industry?
admin
Many provinces and municipalities in the northern region started heavy pollution in the red (I) early warning from 0:00 December 17th to December 22nd, and in accordance with the corresponding requirements to implement emergency response measures, which is not good news to the rubber chemicals industry, because manufacturers are mainly concentrated in the north. The impact on the industry as following:
First, the logistics time is not guaranteed
Transporting rubber auxiliaries were included in the scope of prohibited goods in many cities, prohibited under the high-speed access to urban areas, and most of the suburbs around to the destination, and some urban urban important road motor vehicle completely ban, is bound to increase Logistics costs of various items. Such a large haze, high-speed closed, long transport time and low security.
Second, the chemical raw materials broad based and large
According to incomplete statistics, more than 90% of the chemical raw materials are up, or double the high, there are 10% less. Compared with the beginning: aniline or 75% increase in liquid alkali 56%, rubber antioxidant RD rose 55%, rubber accelerator DPG or 45%. What are up, is bound to increase production costs of rubber chemicals.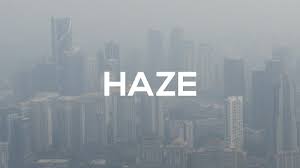 Third, rubber chemicals production plant stop production
In addition to safeguarding the basic livelihood of the masses and ensure production safety, involving air pollutant discharge enterprises should stop production. Which means that basically a lot of the physical industry (including rubber chemicals) to face cut-off, to the customer's delivery must be delayed due to force majeure.
Fourth, rubber additives products in short supply
Stricter environmental protection policy has been in short supply of rubber chemicals, and fog haze days increased the extent of short supply. Domestic downstream customers will also be affected by the reduction of product demand, but not abroad, on the whole will lead to product demand.
Faced with a lot of environmental protection or haze, prices rising articles online, many people have felt the industry, in the face of this impact we can do is to understand how to deal with. But in any case, the face of temporary difficulties, bad weather or disasters, are difficult to stop people's pursuit of a better life and the future!