Rubber Bureau estimates the production of rubber in 2017
admin
Integrated the news of Thai media 28th December, the Thai Ministry of Commerce statistics show that rubber exports amounted to 3.9 billion 41.1 million US dollars at 11st Jan, 2016, down 15.91 percent. The top three rubber export markets are mainland China was about 1.811 billion US dollars, slip 21.35%; Malaysia was $ 524 million, slip 11.06%; and Japan, about 284 million US dollars, slip 20.3%.
In addition, the RAOT forecast 2017 rubber exports will grow, rubber prices tend to rise, mainly due to the Ministry of Agriculture and Cooperatives to reduce the rubber planting area policy support.
Thai Rubber Secretary Teide said that Thailand is a major trading partner of Thailand, China's 13th Five-Year Plan focuses on encouraging the development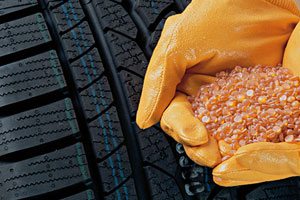 of medical business, and strengthens its connectivity with Asia and other regions through One Belt One Road to increase cooperation with neighboring countries. Jointly promote economic growth, will help stimulate the growth of the Thai rubber industry, the rubber exports in 2017 will be slightly higher than 2016. Trump is expected to take over as President of the United States will actively promote the US economic growth, enabling the global economic recovery.
Rubber bureau predicted that rubber production in 2017 will be about 70 million tons, equivalent to about 5.7% of global production ratio, the current domestic raw film prices per kg 69.86 baht, higher than the average selling price in November 11.7 baht per kg, due to agriculture The Ministry continued to reduce the rubber planting area policy for the first 7 consecutive years to reduce the annual planting area of ??400,000 Lai, the rubber market volume in line with market demand. At the same time, Thailand, Malaysia and Indonesia with hand control of the annual export volume of 615,000 tons, make the exports and global demand be balanced.