Rubber additives price rising
admin
This year, the price of  rubber additives products increase overall. 6PPD, antioxidant RD, IPPD rose 35-40%, accelerator DPG rose as high 35%, and a large variety of vulcanizator DTDM promoter or 15%-25% promoter, recently a small variety of influencing factors also began to rise.
The factors that affect the price of rubber additives industry are analyzed as follows, for your reference:
1. 84% chemical price rise, covering a wide range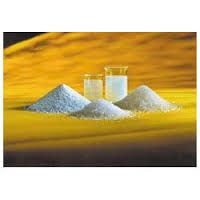 According to WWW statistics, this year's energy monitoring chemicals 123, which rose accounted for 84%, rose the most basic raw materials.Rubber additives used in the raw materials are basically in the 84% up list, only the increase is not only, a lot of additives production costs increased significantly.
2.The impact of environmental protection this year  is the largest, more than expected
(1)Environmental protection policy, and the government's environmental supervision greatly exceeded expectations, auxiliary production capacity is severely limited.
Affected by the recent haze weather, the government has increased the intensity of environmental protection of the northern provinces and cities. Many of the four line of the city never danshuanghao limit line, and this should have chosen to limit governance; and road watering, construction site dust control efforts are not previously seen is mandatory; boiler coal gas, even the baths were not spared, the factory according to the weather pollution degree to the set limit of amplitude, serious pollution when is allowed to stop.
The imbalance between supply and demand of environmental protection industry, the company operating costs increased, resulting in the majority of product prices, DPG, CBS, NS, promoter for antioxidant MB.
(2) production costs in the end, the environmental factors caused by a rebound in the bottom.
Some of the products fell to lows for several years, affected by capacity oversold rebound power, with Zinc Oxide (up 50%), benzene (up 35%), antioxidant 6PPD, IPPD (up 35%), RD (up 40%), accelerator ZDC series products.
3.Coal, iron and steel, paper, logistics, real estate, chemical industry and other industries are now rising tide
The price of these industries affect the rubber additives industry. The new transport significantly increased the cost of transportation, chemical products prices increase the cost of production and paper prices increase the cost of packaging.