Introduction of rubber release agent knowledge
admin
It is understood that rubber release agent is generally divided into external and internal use. The traditional release agent is generally topical, that is coated on the surface of the cavity, and customary also known as the release agent, the main products are talcum powder, mica powder, soap, paraffin, polytetrafluoroethylene and silicone oil, etc. Have a certain stripping effect, but with easy to leave mold and traces of the mold has a corrosive effect, the price is more expensive and other shortcomings. Among the many mold release agents, fluorine and silicon release agents are suitable for mold release due to their stripping effect, and are two kinds of release agents which have developed rapidly in recent years.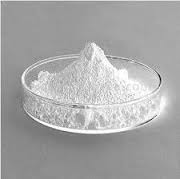 The main requirements for the release agent are: have a certain thermal stability and chemical inertia, does not corrode the cavity surface; in the cavity surface residual decomposition products; does not affect the product color, but can give a good appearance, non-toxic; Preparation, easy to use.
Rubber release agent refers to a class of substances used to prevent the rubber product from adhering to the surface of the mold and to make it smooth and not to tear. When used, it is sprayed or applied to the cavity surface to form an effective barrier. The use of rubber release agent is here.
Rubber release agent is between the mold and the product between the functional substances in the rubber, plastic manufacturing industry, manufacturing model products, in order to mold, improve production efficiency and extend the life of the mold, while the product smooth, qualified , To reduce waste, and the need to use the essential additives. Its main function is to make the stripping operation easy, to prevent the removal of the product caused by damage. Separation of release agent depends on its surface properties, its significant feature is the critical surface tension is small, it is difficult to wet by liquid, because of this, can achieve the role of stripping.