How to achieve energy saving and environmental protection in the production of carbon black?
admin
Carbon black in the production process should pay attention to the issue of energy saving. This will not only reduce the loss of raw materials, environmental protection also has a very critical role. We can produce carbon black in the following way to carry out.
1.Fully integrated. The use of spare coke oven gas, coal tar, pure oxygen and other resources for the production of carbon black device to reduce production costs and improve economic efficiency.
2.Reasonable design. Efficient on-line heat transfer equipment, make full use of the physical sensible heat of carbon black flue gas to preheat the temperature of the burning air, raw material oil and other materials, and produce low pressure steam for the production system piping, oil tank and other temperature and operating room The heating.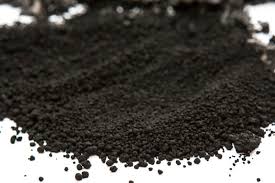 3.Set the exhaust gas boiler, recycling carbon black heat of the chemical heat, resulting in 5.29MPa, 480 ℃ superheated sub-high pressure steam for power generation.
4.The use of oxygen-rich production process, improve device capacity, reduce production energy consumption.
5.Set the exhaust dewatering device, the carbon black exhaust gas vapor removal, improve the heat value of the tail, the high heat worth exhaust gas for the exhaust gas boiler power generation, or used to replace part of the coke oven with coke, so as to improve the operating efficiency of the boiler as well as the safety and production load of the methanol plant,so that can increase production efficiency.