Environmentally friendly product
admin
With the enhancement of environmental awareness and health concerns, it has been found that the vulcanizing agent DTDM and thiuram products will crack at the sulfidation temperature to release secondary amine-based molecular fragments that can be combined with the nitroso donor to produce carcinogenic Nitrosamine substances, so the curing agent DTDM and Qiu LAM products production and application by the European and American countries and environmental regulations limit and warning. At present, new vulcanizing agent DTDC (N, N-bis (ε-caprolactam) disulfide) has attracted international attention because it does not produce nitrosamines during vulcanization.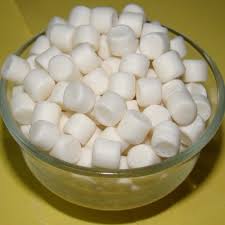 It is considered to be vulcanizing agent DTDM and disulfide or hexathione The best alternative to its replacement of the same amount of curing agent DTDM, without changing the compound formula and process. In this case,
Vulcanizing agent TCY (trithiocyanuric acid), Uses: Widely used in polypropylene, rubber and other polymers of heat stabilizer, chlorinated acrylic acid ethyl ester – ethylene polymer, acrylic rubber vulcanizing agent, suitable for Acrylic rubber ACM, chlorinated rubber CO.ECO and neoprene CR, can also be used for rubber and plastic blending materials, the curing speed of the goods, scorch safety, can shorten the curing time, no two-stage curing, made of curing Glue oil, heat resistance to significant pressure-resistant vulcanized rubber good mechanical properties.
Vulcanizing agent PDM (HVA-2), the chemical name of N, N'-m-phenylene bismaleimide. The product is a multi-functional rubber additives in the rubber processing process can be used as curing agent can also be used as a peroxide system to help curing agent, but also as anti-scorching agent and tackifier, that is suitable for general purpose Rubber, also applies to special rubber and rubber and plastic system.
In recent years, with the growth of the national economy and the development of the automobile and tire industries, the demand of the Chinese rubber market has been growing rapidly, and the consumption of all kinds of rubber has been greatly improved. It is expected that this situation will not fundamentally change in the next few years, which is both an opportunity and a challenge to the development of rubber production. The overall trend of the rubber industry on the development of vulcanizing agent put forward new requirements, the new rubber vulcanizing agent not only to have a high curing efficiency, long scorch time, more importantly, to improve the comprehensive performance of vulcanized rubber to adapt to a variety of rubber Processing needs. The best dosage, the best curing performance (the best product performance), the most environmentally friendly product development and recycling of the final product is the direction of future efforts to study.