Classification of vulcanizing agents
admin
Vulcanizing agents can be divided into inorganic and organic two categories.
1.Inorganic vulcanizing agent. Sulfur, sulfur monochloride, selenium, tellurium and so on.
2.Organic curing agent. Sulfur-containing accelerators such as accelerator TMTD,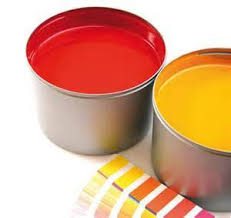 organic peroxides such as benzoyl peroxide, quinone oxime compounds, polysulfide polymers, urethane, maleimide derivatives and the like. Rubber vulcanizing agents include elemental sulfur, selenium, tellurium, sulfur compounds, peroxides, quinone compounds, amine compounds, resinous compounds, metal oxides and isocyanates. Most commonly used are elemental sulfur and sulfur-containing compounds. The curing agent is harmful to human harmful, common industrial sulfur additives TMTD, TETD, etc. can be carcinogenic when sulfated N-nitrosodimethylamine. At present, platinum curing agent (vulcanizing temperature is low, curing speed) as a silicone rubber vulcanizing agent,it has important applications in some special products , curing agent for all types of natural rubber and synthetic rubber, according to the needs, different curing agent can be used in conjunction.